Nosy Iranja Bivouac
" Located 60km away from Nosy Komba, Nosy Iranja is one of the most beautiful islands of Madagascar. Two islets linked by a sandbar of 2 km long are surrounded by turquoise water..."
Nosy Iranja is also a renowed place to watch imbricated and green turtles lay eggs. We might also have the opportunity to observe dolphins, whales and whale-sharks depending on the season.
A paradise island that you can visit and enjoy for two days and a night, sleeping in a small village under the shadow of coconut trees and filaos.
You will sleep in small traditionnal bungalows by the sea facing the wide ocean. The rest of the facilities will be shared.
Want to scubadive ? Being the only operator offering Scubadiving with NOSY KOMBA PLONGEE. Safari Baleine has secured discounts with its partner.
2 days program :
Our safaris is led by a english speaking guide specialized in animals watching, and an experienced skipper.
Day 1
8h00
Departure from the Safari Baleine office or from your hotel.
8h30-12h00
Search for dolphins, humpback whales and whale-sharks (depending on the season).
12h30
Arrival to Nosy Iranja, installation in the bungalows.
13h00
Lunch of local specialties.
14h00-16h00
Free time or scuba diving (booking for diving must be at least the day before).
16h00-18h00
Visit of the lighthouse and the village, aperitif at sunset on the sandbank.
19h30
Diner at base camp.
Day 2
07h00-8h00
Breakfast.
09h00-11h30
Snorkeling, search for turtles, dolphins or whales (from july to october) or scubadiving (booking for diving must be at least the day before).
12h30
Lunch at base camp.
13h00-15h00
Free time.
17h00
Arrival at Nosy Komba or your hotel.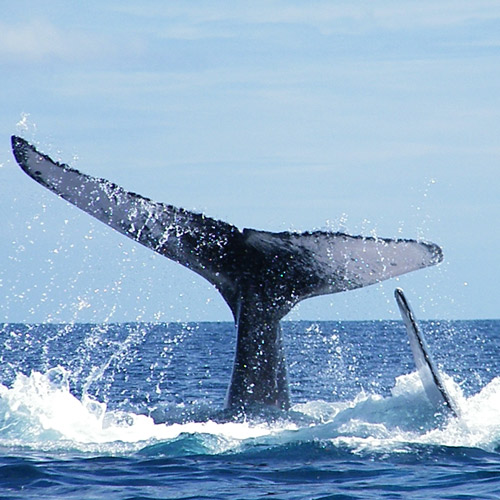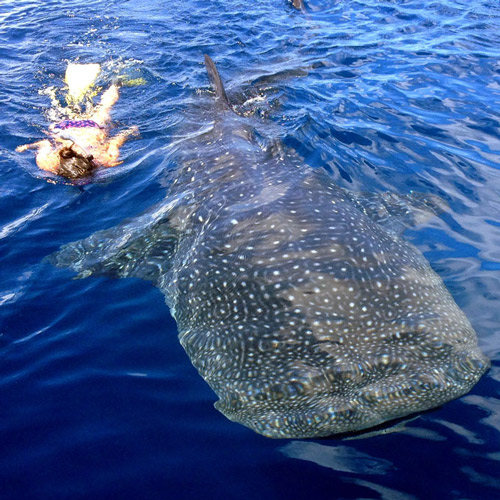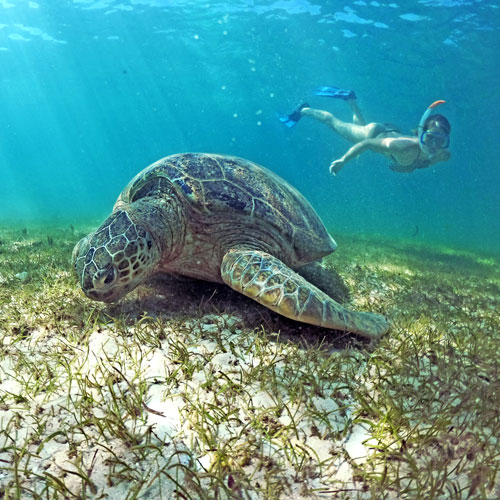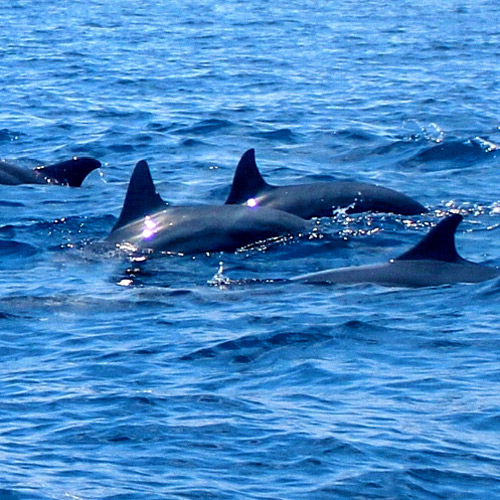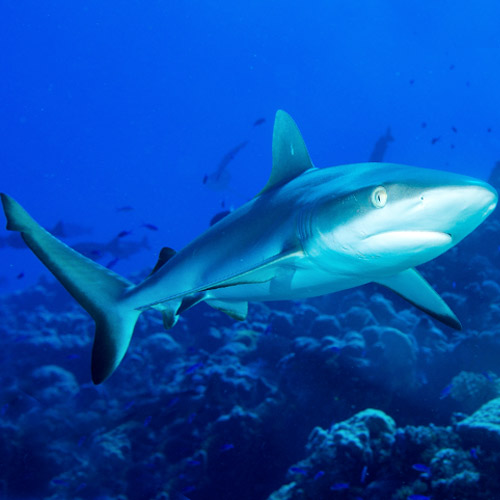 (*) We offer discount starting from 2 excursions contact-us. Private boat 4 people max = 400€.